I set up Terry's Reading Walkabouts (guided walks) in 2016 after being able to retire early with the aims/objectives :
To get fitter.
To learn far more and pass on my love of Local History, culture, famous people, Myths, battles, gardens, architecture, buildings, Ghosts in a fun way!
I have lived here all my life (my parents before me) & feel that many people now living, moving to or travelling to Reading do not know about or fully appreciate it's history, culture, heritage, facilities and opportunities. The beauty of the Thames, Kennet, Meadows, Forbury Gardens etc.
I'm a people person, I enjoy meeting people. I cannot think of a better way of doing that, then hosting my Walkabouts.
To raise monies for many local charities.
Helping Charities
These are fun & interactive ways to find out about Reading. I have 18 different Themed Routes and so far I've raised over £12,500 for over 15 mostly local charities these include:
Launchpad, a local homeless charity
Royal British Legion (RBL)
RAF Association
Berkshire Women's Aid (BWA)
Reading No5
Daisy's Dream
Age UK Berkshire
Action for Children
ABF The Soldiers' Charity
Thames Valley Air Ambulance
Sue Ryder – Duchess of Kent Hospice
Parents And Children Together – PACT
Royal Berkshire Hospital Charity (RBC)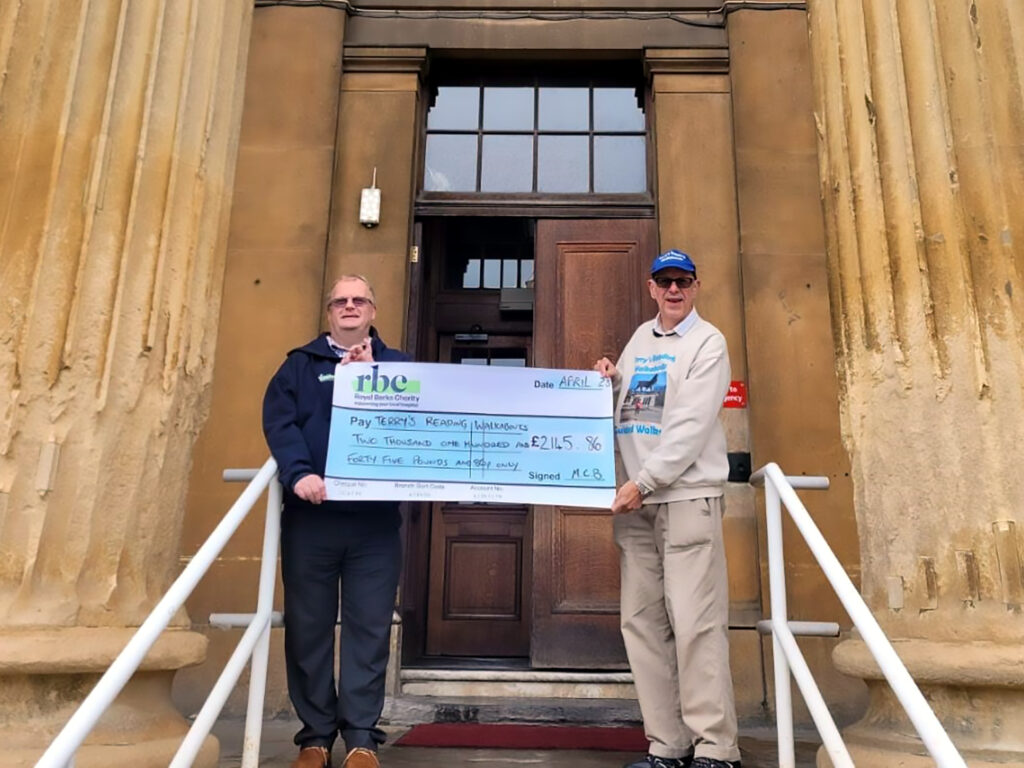 My Charity & Community Group from April 6th 2023:
Home-Start Reading – supports families through difficult times, to help parents give their children the best possible start in life. Their trained volunteers, mostly parents themselves, work alongside their expert support team to help families with young children, who are struggling due to a range of reasons. These might include low mood, depression, anxiety, ill health, disability, broken relationships, bereavement, domestic abuse, poor housing or financial hardship. https://www.home-start-reading.org.uk/
Reading Ukrainian Community Centre – Berkshire branch of the Association of Ukrainians in GB. Since the start of the conflict in Ukraine last February, it has concentrated its activities to support Ukrainians arriving in the UK, while also delivering equipment and humanitarian aid to those on the frontline. Weekly coffee mornings are held at the Centre, giving Ukrainians new to Reading and their host families an opportunity to meet & chat with fellow Ukrainians & members of the community. https://www.rucc.uk/news
…and I've taken out over 2,500 people, a good mix of Residents & Visitors.
I consider myself very lucky to have such a great collection of walkers (many returning time after time), Supporters & Sponsors, without these the above would not have been possible.